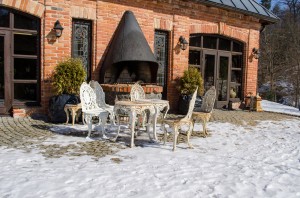 Typically Sellers wait until the summer months to put their home on the market.  Are Irvine Sellers missing out? This may be the opportune time to take advantage of the low inventory currently here in Irvine, California and the surrounding cities. Putting your home on the market around the time we "Spring forward" (which incidentally is next Sunday night, March 9th), is a perfect time for Sellers to get ahead of the curve of increasing housing inventory.
Here are some reasons why you may want to consider selling now rather than waiting:
1. Lack of Rainfall and Low Inventory Equals an early Spring Housing Boom.
Here in Southern California, we have experienced little rainfall. Homebuyers are out and about scoping out cities, communities and neighborhoods into which they might like to move. Buyers are concerned that housing prices–especially here in Irvine–will steadily increase as will interest rates and they may be priced out of the their ideal home size and price range.
2. Those with early tax refund checks may be ready sooner than others to snap up a good deal.
Homebuyers care about finding the right home in the right place for the right price at the right time for them. According to a National Association of Homebuilders (NAHB) study, homebuyers want energy efficient appliances, windows and other features that permanently lower utility bills; extra storage and organizational features that include a laundry room, linen closet in the bathroom, a walk-in pantry and extra storage space in the garage.
3. Because of the lack of rainfall, Builders are able to push up their time for early move-ins and release many more homes in their inventory in a quicker time period than in prior years. This will place a greater pressure on Sellers of re-sale properties as they compete with ready available new homes from which Buyers can choose.
4. With daylight savings time around the corner, Buyers will be able to see visit homes in the early evening during the weekends and after work.
5. In order for a Buyer's child or children to be enrolled in one of the top-scoring schools in the Irvine Unified School District–and to have a better chance of enrolling them in those classes which fill up more quickly, homebuyers need to start the enrollment process as early in the Springtime as possible.
So now that you have five good reasons to ready your home for sale, here are a few tips to make your home more appealing to Buyers:
First impressions are critical, so make sure that your front entrance looks inviting. Take the time to liven up your entry with welcoming plants and colorful springtime flowers. Make sure that the windows sparkle inside and out, and your window sills and treatments are clean and dust-free.
Consider de-cluttering your home–especially counter tops, kitchen appliances, and closets.One of the things that I personally love to assist the Seller with is staging your home to maximize the space and embellish on displaying your home in the most appealing light.
Keep your home warm and cozy. If you have a gas fireplace, light it.
Try to have your house shown during the hours in which your home shows the best. Buyers prefer "light and bright." So if you have a lot of morning sun then this would be the optimal time to have your home shown. Conversely, if your house has a great deal of afternoon light, then have your showings scheduled accordingly. Whenever your house is shown and particularly if it shows dark or if it is shown after dark, make sure to turn on every light in the house and yard so that your home is warm and inviting.
Please contact the Fenchel team for extensive insights into what else you can do to make sure your home is the best dressed home in your neighborhood before you do make the decision to sell your home.