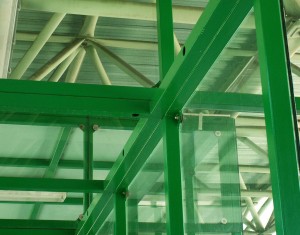 For those of you who are considering buying or selling a "green" home will be excited to hear about the latest projections. "Green" remodeling is a growing trend in the real estate industry.
Builders are increasingly committed in to green building, according to a McGraw Hill Construction's Dodge Construction Market Forecast released in November 2015.
The 2015 Smart Market Report, taking both quantitative and qualitative approaches, surveyed a total of 249 builders, re-modelers, multifamily firms, and conducted  nine in-depth interviews with home buyers who purchased a home within the last year:
"Nearly one-third (31%) of builders report that over 60% of home projects they've built this year featured green technology. By 2020, more than half (51%) of builders project that they'll reach that same level of green work."
This number is anticipated to continue to rise to five times that rate in the next five years with over 30% of "green" home building being forecast for 2016. Beyond 2016, builders believe over 90% of their projects will be "green."
Home buyers are seeking earth-friendly features in homes for sale, so home sellers and re-modelers should take note of these statistics. Renovation work has also increased in recent years, most likely due to the shifting economy, and builders report that home remodels make up over 60% of their business, according to the recent McGraw-Hill study done in conjunction with National Association of Home Builders and Waste Management.
So, home owners and those looking for new homes with eco-friendly perks, have the "green" light! Almost half of builders (46%) have begun marketing their "green" services and are becoming well-versed in determining the best needs and options for their clients.
As builders become more familiar with the processes involved with earth-friendly materials,  consumer cost has decreased as well, making it a great time to upgrade your home for sale. Benefits of making these eco-friendly measures can be reduced energy costs, reduced waste, better quality of life, and peace of conscience. For more information, please consult the following recent report: New Study Suggests Strong Outlet for Green Homes.
If you would like current information on the new homes now offered by a variety of builders in the Irvine/Newport area, please feel free to contact Robin Fenchel & Associates by text or phone at 949.334.7373. We will supply you with the current new home neighborhoods in the price range and living style that meet your requirements.