Irvine Housing Market Report
June/July 2014
The Irvine Housing Market Report for the months of June and July 2014 Shows a Decline in Price Appreciation, and Price Reductions, as Inventory Increases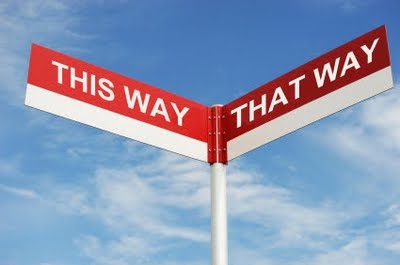 Irvine Market statistics for the months of June and July 2014:  We see increasing inventory in the  Irvine housing market and a slowing down of price appreciation, as well as price reductions from the original listed price.  A new trend in the Irvine housing market has been established.  This new pattern is in now in place both in Irvine, Orange County, and nation wide as well.
In Orange County, we failed to have any price appreciation in single family homes, month over month, from May 2014 to June 2014.  This is the first time that we have observed this statistic in several years. [Median Sales Price in May of 2014 of $655,000 with 2,110 total sales, and June 2014, Median Sales Price of $655,000 with 1,311 total sales.]
In addition, nationally the rate of appreciation in the leading cities that the Case-Schiller index tracks, has slowed markedly. An example of this new trend can be extrapolated from San Francisco which had been appreciating by 23% to 24% year over year, as recently as three months ago, and is now appreciating at just over 16% year over year–a deceleration of 33%. Other cities are faring less well. New York is now appreciating at only 4.6% per year.
In Irvine, the inventory which had been 603 available homes on the market on May 4th, with 302 homes in escrow, now as of August 3rd has 756 homes available on the market, with 295 homes in escrow. Thus, there is 25% more inventory of homes with the same number of homes in escrow as in May 2014.
While the inventory of available homes in Irvine has plateaued between 750 and 780 through July, the number of homes in escrow seems to have remained the same. The prices of homes on the market in Irvine are experiencing price reductions across the board while homes are remaining on the market for a longer period of time.
The closed home sales are still on average recording at over 95% of the listed price, but on further examination, those prices are reduced, revised prices–not original listed prices.  This is a trend which indicates a softening of the Irvine housing market. The luxury end of the market, which was leading the recovery, has experienced a softening of demand, increased days on market, and price reductions to attract buyers. The more "affordable" homes, i.e., under $1,000,000, are also experiencing softening of prices.
The only area of strength in the housing market both in Irvine as well as Orange County, is the condo market. Between May and June 2014, the median price of condos was up 4% in one month. This continued improvement in attached homes is usually a signal of the last phase in the upward trend of the recovery.
We now have over 2.5 months visible supply of inventory in Irvine and has remained at that level the last 30 days. Consequently, while we see higher prices of homes being listed, homes are staying on the market longer, and some are experiencing price reductions in order to enter escrow.
Sellers are Optimistic ~ Buyers are Cautious
It is clear that the month-over-month comparisons from calendar year 2014 is not looking as optimistic as we had experienced in calendar year 2013.  In 2013 we had over a 20% gain in Irvine and should not expect more than a 6 to 8% price appreciation in calendar year 2014.
As the inventory has increased, and the interest rates have risen, the days on market of existing homes for sale are extending out, and Buyers are becoming more cautious in pursuing a home purchase.
The new home builders that ring Irvine have become more optimistic and are releasing more homes onto the market with each phase and with each succeeding phase being brought to market more frequently. The aggregate supply of new homes each month has more than tripled than it was a year ago and is predicted to multiply. The previous cautious posture of the builders has been replaced by a more aggessive stance and is looking more and more like the height of the market that we experienced in 2005-2006.
Homeowners who experienced years of price declines continue to capitalize on the healthy market. The aggregate demand of Buyers each month is more constant than the potential supply of homeowners who choose to put their homes on the market.
Inventory is Increasing While Demand is Remaining Constant
While the inventory had increased by 25% since May 2014, we now have achieved equilibrium in the last 30 days.
On May 4th we had an inventory of 603 Irvine houses on the market for sale, and on May 25th we had 618. The total number of Irvine homes in escrow on May 4th were 302, and on May 25th there were 326 homes in escrow. We now have as of August 3rd, 756 homes on the market for sale, with 295 in escrow.
What can we expect?
We expect that most of the gain has already been achieved and we now predict a flattening of prices over the next several months.
We see the possibility of interest rates moving up by a half of a percent by the end of 2014 or the first quarter of 2015. With the interest rate approaching 5% for 30 year fixed, we believe that will have an influence on the rate of appreciation.
We predict that price appreciation over the next twelve months will still increase but at no more than 4-6%.  Therefore, sellers who are considering putting their homes on the market, might consider pricing their homes consistent with the recent closed sales. Orange County real estate prices were up over 15% year over year.  Irvine real estate prices are up over 18% year over year.  However, the Case-Schiller Index started to show change in its most recent survey of 20 cities. It indicates a slowing of macro demand nationwide.
Buyers should not expect that the prices of homes will be lower in 2015 than they are in 2014.  Buyers should be selective in their search, but take advantage of lower interest rate cycle before it begins to increase dramatically.
We are including our FREE market report, so that you may keep abreast of the conditions impacting your local neighborhood in Irvine. We believe our city is a unique real estate environment. While macro economic conditions impact our local housing market, we cannot and should not rely solely on National and Countywide news sources for our local housing trends. These broader housing statistics do not accurately reflect what is happening in your local neighborhood.
Our monthly reports  track your neighborhood's inventory,  median price, price per square foot, median sales price, average days on market and more. Our market reports are updated regularly, and are FREE to you, so that you can stay "ahead of the curve" as to the direction in which the housing market is heading throughout the year and at absolutely no risk.
Take a look at the current charts below to get a picture of what have outlined for you.
We hope you find this market summary useful. If you do not wish to receive these reports, feel free to unsubscribe. Our intention is not to "spam" you–only to provide you with informative, helpful market data.
If you are interested in specific communities, zip codes, neighborhoods, you can subscribe to local reports here. We would be happy to provide you with the Market Reports of your choice. We will be following up with you soon.  We are grateful for your confidence is us, and supporting our business with your friendship and referrals.