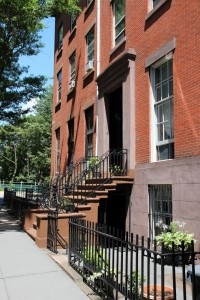 With all of the tools available online and off for finding your new Irvine home, you can spend lots of time thinking about the type of house you want, planning how many bedrooms, what type of flooring, what appliances come with the kitchen, and if it has a fireplace. But… before you get that far, perhaps you should stop and consider the Irvine neighborhood you want to live in first. You can find the perfect house, but if it is in the wrong Irvine neighborhood, it can be like a badly fitting shoe: very stylish, great to look at, but so uncomfortable you rarely want to wear it.
Figure Out What You Want in Your New Irvine Neighborhood
Start by making a list. In the first section, write down what is important to you now about where you live in Irvine.  If you are single, it might mean access to activities, nightlife, colleges or universities. an urban-style Irvine neighborhood such as the University Town Center community which is close to the U. C. Irvine campus. Or perhaps you might like the Metropolitan, Avenue One,  or Watermarke neighborhoods in the Airport area of Irvine with their clubhouse amenities.    You may consider determining how long of a commute you prefer, if public transportation is necessary or nearby, or if parking is important. For some people, living in the perfect home in the perfect Irvine neighborhood may mean having a main floor bedroom and bath or perhaps a second main floor master suite for your multi-generational family.
Do you care if your home is in a walkable area? Check out a potential neighborhood's walkability. If you prefer easy access to shopping, that eclectic coffee shop or local eateries and other amenities, don't fall in love with a house in a neighborhood that requires driving to everywhere. You'll love the house, but won't spend much time there.  If a "smart" Irvine home is important for the tech savvy person(s) in the household, then you may want to consider the new Irvine construction that has sprung up since the housing market has recovered. The new home builders have incorporated many of this mobile technology into their new home construction.
Determine What You Don't Want
Along with what you desire in your Irvine neighborhood, make sure to determine what you won't or can't live with. So check out crime statistics, sex offender registries, and visit your  potential Irvine neighborhood  at various times of the day, including rush hour, to see if you can hear noise from busy streets or the nearby freeway or toll road. If you work from home and need quiet, make sure to check out potential neighborhoods for daytime noise.
Plan For the Future
A home purchase isn't just about what you want today, it is about what you want tomorrow and next month and next year. The "Baby Boomer" generation may be living in homes that are too big now that their children have moved out. Sizing down may include moving from a large two-story home into a single-story home with ample space for those occasions when the children or grandchildren visit, or an in-law needs caring for.  Moving away from the suburban lifestyle may be a realistic situation–closer to where they can enjoy a more active, social lifestyle, and have access to health-care facilities.  On the other hand, choosing a hip urban neighborhood is great for the young single person or newly married couple today, but what if you have a baby in a year or two? Will late-night music drifting from the local hot spot keep the baby up all night?
Talk to a Professional
Robin Fenchel and her associates are here to help you through all these details, so talk to us before you fall in love with that ill-fitting shoe. We'll show you how to find the one that fits perfectly.