March Madness!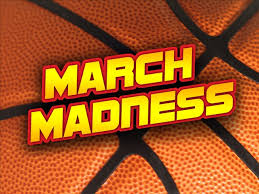 Irvine's Sizzling Market Continues Up!
As we enter March, we usually are attracted to the supply of "New on Market" listings as Spring comes early to Southern California and blossoms are normally everywhere.
Buyers can usually be seen looking over the "new" crop of homes for sales with critical and discerning eyes.
However, this year is different.  The Sellers appear to be on Spring break and have largely left town with little activity with the potential Buyers left to play by themselves, shooting hoops in a basket, retrieving the ball and hoping that a Seller will appear ready to take the ball.
The Real Estate Market here in Irvine is as tight as it has ever been with few homes coming on the Market at what appears to be optimistic prices, only to have multiple offers and prices being bid up feverishly.
We expect the current mayhem to continue for the next several months as potential Sellers attempt to get their  "house in order," and determine where they might move if they offered their home for sale.
As the new homes market gears up to accomodate the demand, we would expect the supply to start to satisfy more existing homeowners, as wel as new homeowners and would expect the appreciation of prices to slow as we enter the summer months.
As of March 4th, we have 205 active listings, and 370 homes in escrow here in Irvine. In all of Orange County, there were less than 3,400 homes for sale at the end of February–down from over 9,500 a year ago. In our local market we have price appreciation as high as 20% year over year in most of our neighborhoods.
We are including our FREE market report, so that you may keep abreast of the conditions impacting your local neighborhood as we enter into a new cyclical upswing of prices in Irvine. We believe our city is a unique real estate environment. While macro economic conditions impact our local housing market, we cannot and should not rely solely on National and Countywide news sources for our local housing trends. These broader housing statistics do not accurately reflect what is happening in your local neighborhood.
Our monthly reports  track your neighborhood's inventory,  median price, price per square foot, median sales price, average days on market and more. Our market reports are updated regularly, and are FREE to you, so that you can stay "ahead of the curve" as to the direction in which the housing market is heading throughout the year and at absolutely no risk.
We hope you find the market summary useful. If you do not wish to receive these reports, feel free to unsubscribe. Our intention is not to "spam" you–only to provide you with informative, helpful market data.
If you are interested in specific communities, zip codes, neighborhoods, please do not hesitate to e-mail us. We would be happy to provide you with the Market Reports of your choice. We will be following up with you soon.
We are grateful for your confidence is us, and supporting our business with your friendship and referrals.
As a way of saying "Thank You," we are offering to you, our friends, a significant loyalty referral when you or a friend Buys or Sells a property using our services during the 2013 calendar year.  Please do not hesitate to contact us for the specifics of the program.
Cheers and best wishes from our home and hearth to yours.
Robin and Eric Fenchel(DRE#00936248/DRE#01223072)
Century21Award   949.929.4800 (Cell) 929.334.7373 (Off.) 1.877.949.4221 (Toll-Free)
Search for Properties http://Robin4Homes.com
http://IrvineRealEstateBlogger.com
http://twitter.com/Robin4Homes