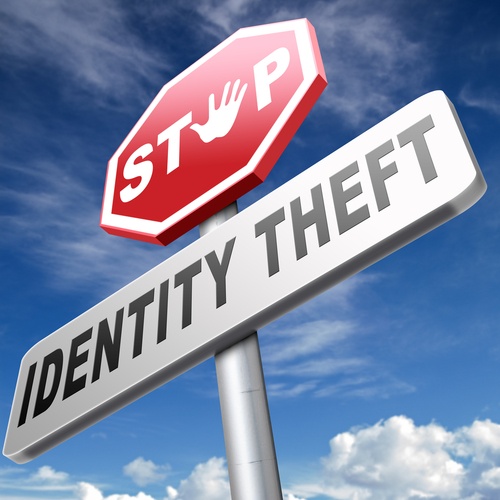 Moving? Here's 7 Tips to Avoid Identity Theft
Moving? Identity theft can leave you vulnerable. To help you avoid identity theft, here's 7 tips so that you don't become a victim. Moving is stressful enough.  Your personal information is being shared repeatedly while you transfer from one home to the next, making you a potential target to thieves.
1. Lock up important papers during open houses
When selling your home, potential buyers will be coming and going while you are not there. Be sure to lock up all your sensitive information during showings to make sure wandering eyes can't find things like your birth certificate, tax returns or insurance forms.
2. Submit change of address
Fill out and submit a change of address form to the US Postal Service at least 10 days before your move to ensure that your mail isn't getting into the wrong hands. You should also inform other service providers and companies of your change of address, including:
Banks and other financial institutions
Credit card companies
Insurance carriers
Utility companies
Magazine and newspaper providers
Schools
Employers
Any other company that may send personal information to you through the mail
3. Choose a reputable mover
Not only do you want all of your personal belongings to arrive intact, you want to make sure nothing is stolen – including your sensitive financial information. Take time to research moving companies online, check them out with the Better Business Bureau and schedule a meeting with each prospect. You may pay a little more for a trusted company and have to book in advance during peak moving seasons, but the peace of mind is absolutely worth it.
4. Protect sensitive documents
Most movers charge by weight, so there's good reason to unload old documents you no longer need, such as credit card and bank statements from pervious years. But don't just toss them in the garbage or recycling as-is. Thieves who are prone to looking through your garbage are doubly encouraged when they see you are moving, so it's wise to invest in a good shredder and shred all documents that you are tossing out. Even old utility bills should be disposed of properly – when in doubt, shred it.
5. Take important papers in hand
Instead of loading the papers you intend to keep onto the moving truck, if possible carry them by hand to your next home. This way, they never leave your sight and are less likely to come into contact with someone who could use them to steal your identity.
6. Reset passwords
If you've gotten lax about password strength on your electronic devices such as your laptop, tablet or smartphone, make sure to reset your passwords. They should be long and strong and different for each device.
7. Monitor your accounts
Continue to closely monitor all your financial accounts during and for several months after your move. Check your credit report and score and consider signing up for fraud monitoring services to alert you to any suspicious activity.
By following the simple advice outlined above, you can keep you and your family safe from identity theft during your upcoming move.
Compliments of Virtual Results
Save
Save
Save
Save
Save
Save
Save
Save
Save
Save
Save
Save
Save
Save
Save