Should You Cancel Your Open House In Rainy Weather?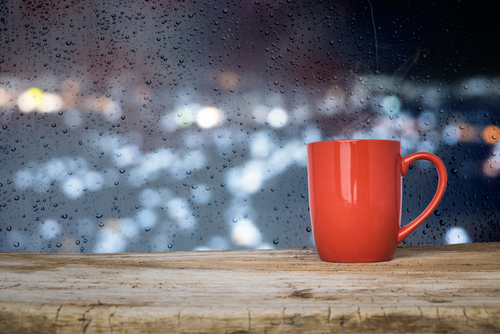 Hmm… You may ask yourself should I or shouldn't I cancel the Open House that we have scheduled if rain is predicted?  Ah…"To cancel or not to cancel in rainy weather that is the question."
When selling your home in the winter months, and the weather becomes decidedly more unpredictable, you may question if having that open house if it rains is a good idea after all.
We have first hand knowledge about whether or not to cancel your Open House if rain is predicted as we get closer to the anticipated El Nino weather patterns. Here is some valuable advice to consider before cancelling your open house.
Buyers that venture out in the rain are more likely to be serious buyers and not simply curious lookers.
Buyers can check out if you have any leaks through the windows or the roof, or whether your drainage optimal, thereby being reassured than your home is in sound condition.
Buyer's agents are grateful that you have not cancelled the Open House, as they have scheduled plans to show your home to their buyers who may be here from out of town just for this very weekend.
We personally have experienced larger numbers of "ready-to-purchase" buyers frequenting our Open Houses on rainy days. As a matter of fact, we have received offers on homes that we had held open during inclement weather the following Monday.
So what do you do to compensate for the weather?
Be prepared to make the experience as pleasant as possible:
Turn on all the lights, turn up the heat and/or light up your fireplace. You want your home to be as cozy and bright as possible so that potentials buyers sense your home is warm and inviting.
Open up all the drapes, shutters and blinds.
Make sure your gutters are clear of debris and that water is flowing freely from gutter to downspout and diverted away from sidewalks.
Provide doormats for people to wipe their feet, shoe covers,and towels to dry off with.
Provide an umbrella stand so that their wet umbrellas have a home
Recognize that odors may seem stronger on damp days, remove pet beds to the garage and use lightly-scented fabric refreshing sprays like Febreze to eliminate odors in carpets, drapes or furniture
In addition, we provide coffee or tea and to-go cups, so that we can send the Buyers on their way with a warm cup of brew.
When a large number of real estate professionals, like ourselves, were polled about cancelling an open house because of rain, the vast majority claimed they had sold several homes on rainy days as well.
If you have questions about having an open house during the upcoming winter months, please consult with us, Robin and Eric Fenchel, by text or phone at 949.334.7373. We know your market, and we know the kinds of people that will take the time — rain or shine — to visit their potential new home.
Compliments of Virtual Results